Never been to a Support Meeting?
You may wonder what happens at our chapter support meetings. Are they run by therapists? Do you have to talk? Do you have to announce that you are gay, lesbian, or transgender – or that your son or daughter or sibling or parent is LGBTQ+? Do you have to become a member, sign up for a committee, or march in the next Gay Pride Parade? Will we ask you for money?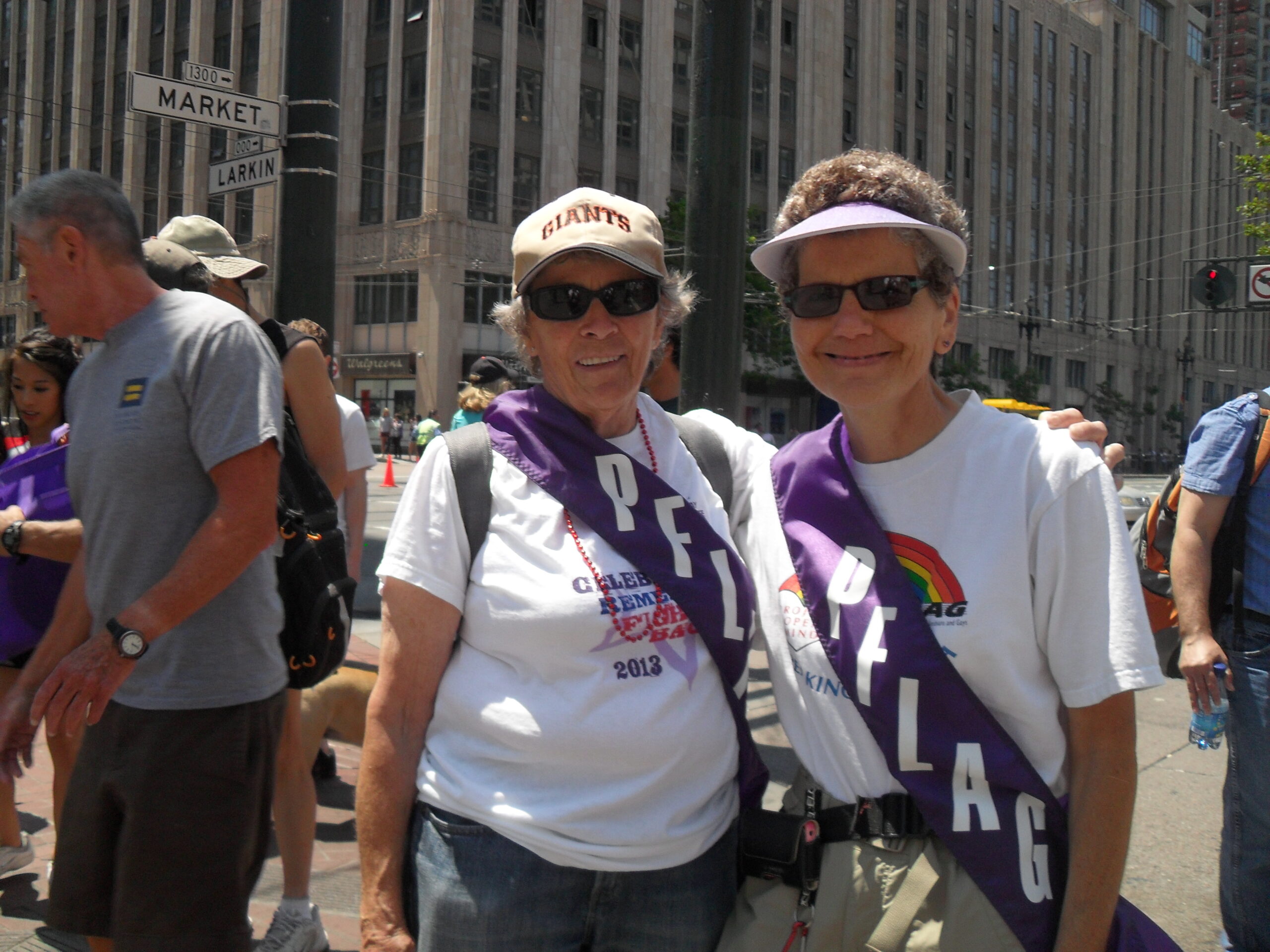 Our meetings are peer-facilitated and free. There is no pressure to speak up or reveal anything beyond your own comfort level. There is no pressure to become a PFLAG donor, member, or activist unless it's something that you are ready for and want to do. PFLAG never shares its membership list with any other organization.
We provide support for those in need. You'll find us a diverse, friendly and sympathetic group with a variety of experiences. We were once in your shoes and approached our first PFLAG meeting with trepidation. As parents, friends, and/or LGBTQ+, we share our journeys and learn from each other. Our stories may be helpful to you in sorting out your own conflicting and painful feelings. Our programs and literature may give you helpful information and new insights.
We also celebrate your successes, and to help galvanize you into action when you are ready to take an active role in making our world a safer and healthier place for all our families. So don't be shy – please join us! You'll be glad you did, and we will be, too!
Currently, most of our support meetings are held remotely by Zoom videoconference. To join a Zoom meeting, please request a link/invitation in advance by email at info@pflagsanjose.org, or leave a message at (408) 270-8182.
Estamos Contigo
(PFLAG en Espanol)
Cada primer miercoles del mes,
7:30 – 9:30 pm
(1st Wednesday of the month)
1st Saturday of the month,
10:00 am – 12 noon
In-person at the Redwood City Main Library, Community Room (2nd floor) **
3rd Saturday of the month,
10:00 am – 12 noon
Support for All – Peninsula
2nd Monday of the month,
7:00 – 9:00 pm
Hybrid:  Zoom and in-person at San Mateo Pride Ctr
Support for All – South Bay
2nd Wednesday of the month,
7:30 – 9:30 pm
Support for Asian & Pacific Islander Folks (API)

3rd Tuesday of the month,
7:00 – 9:00 pm
** The meeting space is provided as a community service by the City of Redwood City. The City neither sponsors nor endorses this event nor the presenting individual or organizations.
Additional Online Support for Specific Communities:
PFLAG National hosts PFLAG Connects: Communities. These are monthly online spaces for people of these communities: